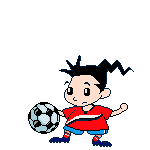 WARWICK JUNIORS FOOTBALL CLUB


Warwick Juniors Allstars is a Saturday morning football academy for children in reception, year 1 and year 2, and is perfect for boys and girls of all abilities. Last season we had over 90 players registered and produced two new league teams for season 2017-18.
​
​Warwick Allstars is managed by our Youth Development team of Alan Hughes (Head Coach), Paul McKenzie, and Matt Arnold.
​Our minimum age for automatic entry is school year reception. We do take children who attend pre-school if parents are confident that their child is robust enough.

We run sessions from the middle of September to the end of May, and, depending on available spaces, we can take new joiners at any time.

Prior to the first session, parents are asked to fill in an emergency contact form which includes an email address so we can let you know if sessions are cancelled due to the weather.​​
Weekend football is often the start of competitive football for many. We aim to prepare children for junior football teams by providing age appropriate coaching delivered by FA qualified coaches. This formula gives children the opportunity to learn, enjoy and experiment, but most of all make new friends while having fun and working towards being part of a team.
​
There is no signing on fee, and no commitment so come along and see if your child would like to be involved in football. For more details, contact Alan on 07891 157314 or email wjuniorsallstars@gmail.com.​
​
​For insurance purposes Warwick Juniors FC insist that all players wear trainers and shin pads. Please wear suitable clothing for the weather and bring a drink.

There is no minimum standard and the children don't need to have played football before. From Year 3, players get the opportunity to play league football.
​All sessions are held on the Aylesford School all weather pitch on Saturday mornings from 9.15 am to 10.30 am.

KIT BAG:
Shin Pads, Astro Boots/Trainers, Tracksuit/Warm clothing, Drink, Waterproof Coat, Gloves
​​
​VENUE : Aylesford School, Tapping Way, Warwick,CV34 6XR.
TIME: 9.15am to 10.30am.​
​​​The training is supervised by our FA level 1 and 2 coaches and all assistant coaches are CRC checked. We charge £2 per session.
​
Players will be divided into age and ability appropriate groups when registered and will then be under the supervision of their FA qualified coach.​

PLEASE NOTE: Warwick Juniors FC insist that for Allstars sessions you DO NOT leave your child at training and return later to pick him/her up. For our child protection policy you are required to be available at all times for the welfare of your child.
2018/2019 Diary Dates



The first session of the 18/19 season will be Saturday 15th September. We will NOT be running Allstars sessions on the following Saturdays:


3rd November 2018
22nd December 2018
29th December 2018
5th January 2019
23rd February 2019
20th April 2019
27th April 2019
​​The final session of the season will be:

Saturday 25th May 2019.

Warwick Juniors Allstars are treated the same as all of the club's league teams and will be invited to the club's end of season award presentation where the players will collect their well earned medals.